Griff's Red Buck Rose
It's Valentines week in the horticulture industry......and you know what THAT means! Roses are being sold by the millions, inspiring LOVE and WARM FUZZY feelings all over the world. It's amazing what sort of emotions a simple little ROSE can evoke in us ladies, isn't it?
Even though we don't grow or sell roses here at Darvonda, I wanted to get in on the action. So last Friday I decided that I was going to send a dozen roses to someone out there in blogland. I know I would REALLY love to get a dozen roses by mail and so would my sister Rosa. So, I figured there must be a few more peeps out there with that same craving.
The winner has been drawn, ladies and gentlemen.......and the WINNER is Beth from
Beyond The Garden Gate in Iowa.
I was meandering around in her garden this morning.
and I have a feeling she has some seriously GREEN THUMBS!

 It just feels so SPRINGY down at her blog, especially her June 2010 posts. They will lift lift the spirits of any gardener who is dreaming about fresh blossoms and garden parties. Snow BE GONE, I say!
Now, all those beautiful spring flowers got me all dizzy and excited. I can't wait till the sun starts shining and chases away those gloomy grey clouds. I wanted more people to share in my bloom induced high.....so I decided to pull a SECOND name from the bucket.
I know, I'm crazy like that!
Well, guess who won THAT bouquet of ROSES?!

My darling niece Colleen who just so happens to live in with this darling little cabbage patch doll in frigidly cold Southern Alberta! I know that you could really use a bouquet of Roses to get you through the next HALF YEAR till the perma frost abates a bit. I'd bring them to you myself but it's just too rotten cold in Coaldale to ever visit.
I must apologize to my darling sister
ROSA
who was the one who gave me the idea in the first place to give away some flowers. I'm sorry that I didn't pick your name. I know you NEEDED those flowers. I feel even WORSE knowing that....... I gave Lisa a DOZEN AND A HALF red roses for her birthday yesterday!
The 3 Sisters
I LOVE you too, Rose! I really, REALLY do!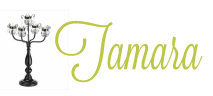 16 Comments »