It has been crazy busy around the greenhouse as usual. Presentations are being made. Plants are being grown. New product lines are being developed. I haven't had much time to keep updating my blogger peeps about all the projects I have on the go right now which makes me worry about y'all. I get up in the morning and wonder "What are my sisters going to say?! I didn't blog like I promised! I'm in BIG trouble now".
So I decided that it would be easier to keep them updated via Twitter. I may not have time to write a whole blog post but I sure can send a few updates once in a while when I'm out and about......or even if I'm just stuck behind my computer. So, now I have a Twitter account and my sisters will have to stop giving me a hard time for not keeping them in the loop. Follow me on Twitter, ladies. You will be sick of me in NO TIME FLAT! Just
click here
to follow me on Twitter. That way I won't feel like I let you down so much.
Now, I've been wanting to share wedding pictures for a while but the Big Guy is always checking up on me to make sure I'm doing my office work instead of blogging. FINALLY he is too busy with trying to keep the transplanting robot running today. That means I have a little bit of time to play instead of work. He'll never find out what I was up to because he doesn't actually read my blog. Can you BELIEVE that?!
for the most beautiful bride!
Although, the Wee One is quite a great accessory too.
I couldn't decide which was cuter. Was the bouquet?
Maybe it was the champagne that was clouding my judgement.
In the end, the ceremony went off without a hitch.....
although there was some controversy regarding whether or not Junior would kiss his Mom in front of all his guests when he brought me in church.
All I was worried about was to make sure not to trip in my super, duper high heels.
The Wee One was absolutely adorable.
Unfortunately, she didn't manage to last too long and we had to remove her from the proceedings.
What's not to enjoy about an hour long wedding ceremony for a toddler? I just don't get it.
Here's another adorable photo of the Wee One for your viewing pleasure.
This Gramma is SHAMELESS!
Next, it was off to the greenhouse......
for a wonderful pre-dinner cocktail hour.
This time I remembered to include some seating for those guests who really needed a place to rest.
Most people stood up so that they had a better chance at getting some of Chef Gary's appetizers that were being passed around by his staff.
Or maybe it was to make sure they didn't miss out on a second glass of champagne?
For the first hour and a half we were entertained by the amazing Dave Martone and "Cadabra"!
These guys are just super AMAZING! The Wee One really appreciated their music.
I think she wants to grow up to be a musician some day.
Or maybe a back-up dancer.
I think either one might be an option but she certainly entertained us all by busting a few moves up on stage.
The dining area was set up all in white and it just sparkled like a diamond.
The flowers were the perfect finishing touch.
During the dinner hour we were entertained by Danny Boneduce, little brother to the groom.
I think the Groom was completely inspired by his bro and decided to play some romantic music for his bride in response.
I heard a rumor that a few of the guests were moved to tears by his soulful playing. I think Cinderella was moved the most.
Once dinner was over and we finally got the Big Guy to quit hogging the microphone......
it was time to cap off the evening with a cigar.
I know what you're all thinking. "Wasn't that a fire hazard, smoking inside a tent made of ORGANZA?!
NOT to worry......
the Big Guy did a pre-wedding test and tried to light the organza on fire before anyone was ever allowed to light up that evening. Good thing his test proved negative or the men would have been out in the cold.
Well, next week I'm back off to China to do some more organizing for the next wedding.....
Opera Diva and her fiance
and I hear that the bride and groom-to-be have booked the Wee One for their FLOWER GIRL too. I just can't wait!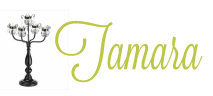 7 Comments »