That's it! I am tired of gloomy winter weather. The rain is bringing me down. I need a FLOWER FIX......STAT!
And according to my big sister, Rosa, who lives in Edmonton Alberta, she could use one too.
So, I have decided that I am going to send a dozen roses to one lucky blog reader who leaves a comment at the bottom of this post. It can be a short comment or a long story about how you really need a floral boost to get you through the winter. It doesn't matter. As long as you live within a FTD delivery zone in North America, you have a chance to win!
You NEED roses. I know you do. It's February. It's that time of year.
Now go out and Facebook, Twitter or call your friends to let them know about this fabulous bouquet of Roses?! They deserve a chance to win too, right?
And anyway.......it's the THOUGHT that counts right?
DON'T FORGET if you don't have a blog link, make sure to leave your name in the comment so that I can announce you on Monday morning. If you see your name announced, then you can email me your address and I will send the bouquet straight to your home!
Now, don't forget to also join Tootise over at Tootsie Time for her
FERTILIZER FRIDAY
to get even more of a flower fix!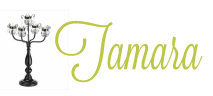 49 Comments »