Our
search for Landscapers
is on-going at Darvonda. I mentioned a few days ago that we are in dire need of hard working, energetic and plant loving landscapers to help us this spring to service our temporary garden center locations from here to Winnipeg.
You would think that this is a very easy task. There must be OODLES of peeps out there that want this amazing job, right?
The problem is, Landscapers are very busy outdoors, in the gardens, mowing lawns or shoveling snow. It seems that a lot of them can't find the time to apply for our job.
What can a person do to get them EXCITED about this once in a lifetime opportunity?!
At our last management meeting, we decided that we had to better ENTICE our prospective service representatives with an exciting description of how much fun it is to work in a garden center. Even give them tips on how to help the customers plant a better garden this year.
If you are a Landscaper, you NEED to watch the following video. If you KNOW a Landscaper you need to call him or her and tell her to watch this video. If you are not a Landscaper, please feel free to watch this video. It's going to make you WISH you were a Landscaper so you could apply for this job.....
We have operators standing by!
Now, don't forget that it's
Fertilizer Friday
over at Tootsie's where you can find some great gardeners sharing their tips with you too. Check her out!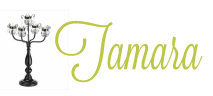 9 Comments »