I took this picture on my trip to
Hong Kong
with Junior last October. Don't you just love the expression of peace and tranquility that this sculpture exudes. I RARELY feel as calm as this. As a matter of fact, I have probably NEVER felt this calm in my life.
Maybe it's the kind of friends I hang around with......
I'm thinking I should take up Yoga to help calm my nerves.
The reason I am feeling a bit jittery these days is a simple one. In a few words, we have to go back to
China as soon as possible. There are containers being loaded and planters being developed that need our personal attention. Now, normally I can't show you what we are working on when we go to the Orient so as to keep our projects under wraps until they hit the store shelves. It's no different this time. Every new design has to be kept TOP SECRET. But I thought it would be interesting to show you how one of our OLD styles was developed for a change.
This is a retrospective. A look back to the year gone by.
Step 1: Fly to the Orient
The biggest worry I have about the flight is always "WHO will sit beside me?!" I hate it when the person beside me SNORES or constantly needs to go to the bathroom. I try to give those people the stink eye but it normally goes completely unnoticed by strangers. That's when I call for the stewardess! She ALWAYS sticks up for me when the passenger behind me won't stop kicking my seat.
Step 2: Find a good Hotel
A room with 2 double beds is EXCELLENT when travelling abroad with Junior.
A room with 2 double beds is LONELY when travelling abroad with the Big Guy.
Step 3: Visit the factories while they are in production to check on progress.

checking frames for our NEW pot cover

Step 4: Ensure that quality is a maintained.

Assembling the frames and colored mesh

Step 5: Double check the final product before it leaves the factory.
Step 6: Always eat a large meal after a long hard day's work!
May we suggest HOT POT?! It's our FAVORITE! Right Big Guy?
A word of caution:
 ASK QUESTIONS before you eat something. Otherwise, you never know what you might ingest.
Definitely avoid eating any
RATS
!
If you follow these steps carefully, your project may well be a great success !


Click picture to read Steve Whysal's article in the Vancouver Sun
 
OR......
you may still have a FEW
problems
along the way, regardless of how many steps you follow. Nothing that a little glass of VODKA won't cure.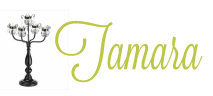 5 Comments »