We are right back to work at the greenhouses, busily getting our fuchsia's and geraniums planted as soon as they arrive at the loading dock door. Cuttings are being misted. Baskets are being planted. Planters are being unloaded. Catalogs are being printed. Spring presentations are being finalized. In short........we are back to normal here at Darvonda.
Junior, however has gone off on a Mexican cruise with his sweetheart, Cinderella. I am being kept up to date on how things are going out on the Royal Caribbean cruise ship via blackberry. Once in a while a picture or a message comes through, showing me how hot and sunny it is way down south where my darling children are on their honeymoon.
What would I do without my BLACKBERRY, people?! Seriously, getting regular updates is something I treasure as much as.......
as much as.......
as much as this phenomenal VIDEO I just got from
Hello Tomorrow
Wedding Films. They already have a 3 minute teaser video of the wedding for us to enjoy, can you believe it?!
ENJOY the show.....
erin + lawrence || the practice paid off
from
Hello Tomorrow
on
Vimeo
.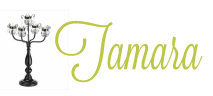 18 Comments »