Well, in all seriousness, I have been working WAY too hard on partying and party planning to make sure that everyone is in the loop.
I make no apologies because, in my world, party planning takes precedence over everything.
Over work.
Over blogging.
Even over personal hygiene.
I know that's disgusting but a girl's gotta do what a girl's gotta do to get a party planned in time.
So, just in case you hadn't heard yet, Junior got engaged this summer......




and is getting married on January 14. His lovely bride and her family have given me some seriously free reign on how to decorate the greenhouse for their reception.
WHAT WERE THEY THINKING?! Don't they know how CRAZY this girl can get about party decor?!
Since this is the second party I get to plan in our greenhouse, I had to make sure that the theme wasn't too similar to my Little Angel's soirree that happened here just over 2 years ago. Nope. I have to make sure that the reception looks completely different than last time. But how can I top THIS.........
or THIS......
Now all it takes is to flesh out the idea, starting with the invitations.
My Little Angel sat down and designed the invite to look like a tuxedo on the outside which opens up.....
to reveal all the event details.....

and a bit of glitter accents......
as well as a map to the greenhouse and the dinner menu!
It took us numerous evenings of wonderful fun....
and at least 3 bottles of wine to put together.....
but the end result was just fantastic!
Next thing we needed was to figure out how to create a ROOM inside the greenhouse for the reception. I figured that with all our Chinese connections, it would be easy as pie to sew one up. I jotted down a few measurements in my notebook and handed them to my favorite supplier in Guangzhou.
Hard to imagine that anything nice could come out of a page of chicken scratch like this, isn't it?! However, not more than a month or so later, the gigantic organza "wedding tent" arrived in a container filled with Christmas pots from Asia.
And I do mean GIANT!
My inspiration actually came from a restaurant in China where I saw THIS.....
and sent the photo to Cinderella on my Blackberry. She immediately messaged back her approval of the style. With the concept agreed upon, all we needed to do was build it. NO PROBLEM! I've got some amazing peeps to count on here at Darvonda and they never let me down once I have a VISION.
My "go to" guy for this DIY Chandelier project was the Big Guy.
He just LOVES to help me with my party planning.
He thinks I am a genius.
I think HE is a genius.
With so many geniuses in THIS family.....
We come up with some pretty WILD projects here at the greenhouses!
In the end, I thought that the chandelier was SO BEAUTIFUL......
that TWO chandeliers would be even MORE BEAUTIFUL!
And then I was so POOPED, I went to bed and slept for 24 hours straight!
House cleaning had also been put on hold during this party planning phase. I've finally broken down and called in the cavalry to help get the house up to snuff for when my guests arrive. I don't much like house work anyway. Thanks Mrs. cavalry. You are the best house keeper ever!
I will do my best to continue to keep you in the loop in the near future, my dear blogger peeps. I know how important this is to you. There is no need to send me blog hi-jack threats in the coming weeks. I promise to do my part to disseminate information to you as my life continues to spiral out of control over the next few weeks. I do it because I love all my blogger peeps SO much!
Now make sure you leave me a comment so that I feel the LOVE in return. That's all I ask. I just can't wait to hear from you!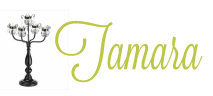 17 Comments »