Today I would like to introduce you to the newest addition to the family. She came all the way from Ontario to join my Little Angel's household as playmate and canine protector for the Wee One.....
but, unfortunately for me, I have an intense fear of dogs. I've always been afraid. I don't know why. It's a completely uncontrollable FEAR!
So, if I want to be able to see more of this.....
or this....
or THIS.....
Wee One eating the dog treats!
I am going to have to start facing my FEARS right now.
I checked the internet this morning and found out that Cesar Millan, famous dog trainer extraordinaire, offers on-line courses in "dog".
I think I'm going to sign up.
Either that or we fly him to Vancouver for an intervention!
Now, if only I could get some understanding and support from my family regarding this overwhelming fear that one day, some rabid poodle will come racing out of nowhere and maul me to death.
WHY do my kids's think this is soooo FUNNY?!
This is a SERIOUS phobia I have, people. It is possible to be mauled by a stray poodle.....
You understand my fear, right my darling Little Angel?!
What do you mean, I am being ridiculous?!
Mini Me, I KNOW you understand......
Not you too!
How about you bunch of random 16 year old friends of Danny Boneduce who invaded my hot tub? You understand my very real fear of dogs, right?
Anyone using my hot tub better say "YES" or they will have to leave immediately!
I guess I'm going to have to work on this little issue on my own. You'll all be sorry when you get a call from the morgue one day, asking you to come down to identify the body of a 40 something year old woman who was viciously attacked by a poodle in down town Langley some day!
Now, next time I sit down at the FAMILY computer to do my blogging, I will have to remember to avoid having my hair done by my kids who want me to get off so they can get go on Facebook.
They live to humiliate me!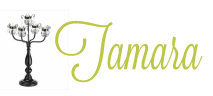 9 Comments »