Elvis has left the building.
Personally, I wanted to leave it the way it was. It looked so pretty. We took a vote. I lost.
The Big Guy said we had to get back to work.
So, we gathered up a few strong men and removed the piano first.
Next we worked on returning all the rented tables. It was so hard to see all that hard work dismantled so quickly!
But, we have to get back to what we do best or we'll be late with our spring planting. There's so much to do to make sure that we are ready for the spring bedding plant season. Our propagation house is getting full with cuttings that have arrived from all over the world.
The Big Guy and I decided to go out and celebrate a few nights ago, to relax and take a little time for a short romantic evening. We were gazing into each other's eyes and lovingly whispering sweet nothings, sipping a lovely glass of red wine and munching on a few light appetizers when suddenly......
one of my front teeth popped out! It landed right in my glass of red wine!!
I had always had nightmare's that something like this could happen
. Luckily I was only with the Big Guy when it happened or I would have been mortified. Can you imagine if this had happened while I was entertaining a customer. Even worse, what if this had happened at the wedding?!
When we arrived home that evening my children all gaped in horror and exclaimed in unison
"WHAT HAPPENED TO YOU?!"
"What does it look like happened? My tooth popped out. Dad put it in his shirt pocket to keep it safe till I can get to the dentist."
They all turned away in revulsion. I don't know what it is about me, but for some reason my kids are very embarrassed by their mother. Can you figure out WHY?!
Yesterday I had an appointment to fix me up with some permanent teeth that will hopefully never pop out again. The procedure included a SKIN GRAFT and a DENTAL IMPLANT, all on the same day. I've decided to take a little time off from work so that my mouth can heal up. I figure one day of lying on the couch in my house coat should help me heal faster, right ladies?!
The Big Guy keeps phoning, though. "Can you just stop in the greenhouse and take a look at this sample for me?" he asks so urgently.
"Uh. How am I gonna get better if I don't rest like the doctor ordered?" I ask sweetly.
Half an hour later he calls me again. "We have a meeting in a few hours. Are you going to get dressed?"
Sigh! I guess I'd better get dressed and meander over to the office.
In the mean time, I would like to leave you with a little musical interlude that I taped a week before the wedding. Danny Boneduce had a big concert at Kwantlen University with his cello group and, even though I should have been folding wedding programs at the time, I snuck out to watch my 16 year old baby boy play his heart out. He's the skinny one, second on the left, with the long legs and the white hair. When I watch this video the thought crosses my mind that soon he too will leave the nest like his big brother. He'll get married and leave his momma behind. It's rather heart breaking and exciting all at the same time. I feel very blessed to be able to enjoy these special moments while he is still here!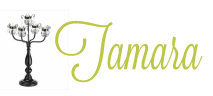 10 Comments »