Not for them. Just for me. What am I gonna do with my life now that the wedding has come and gone?! They got to go on an exciting honeymoon in Mexico and I get to sit here with my feet soaking in a tub of hot water wondering what's next?!
These past two weeks have been a flurry of frenzied activity, what with building an 8,000 square foot tent inside the greenhouse.....
and
building two FABULOUS chandeliers
out of a little plywood....
a few hooks......
and a hundred or so strands of glass beads.
It was a beehive of activity, everyone working in tandem toward the same goal.
Friends and family stopped by to check on our progress and we immediately put them to work doing SOMETHING!

Mother of the Bride working her fingers to the bone!


Not even the GROOM was immune to being put to work on projects for his own wedding.
The Big Guy was in charge of all things electrical....
and upon a close inspection by all parties involved, it was decided that his work would get a passing grade!
I just love the way these very simple frames made from crown molding and a couple of staples just perfectly highlight the beautiful planters we positioned directly in front and just below the lighting.
Here they are in the daylight.....
and here they are at night.
Early on in the planning process, Junior and Cinderella decided that they wanted to have a black and red themed COCKTAIL LOUNGE that had a little bit of an Asian feel......
and a black and white themed DINING ROOM where we would sit for our sumptuous 3 course meal.
And as you all know, DETAIL is my middle name. There were 200 linen napkins that needed to be folded just the right way.....
Glass vases
to be washed.....
Planters to be planted exactly according to a pre-determined recipe. My sister-in-law Fifi designs the most beautiful planters you could ever imagine on a daily basis. Good thing the Retail Garden Center is closed till the spring so that she could make some amazing pots for us!
The work was endless. It went on and on for days.
The piano had to be moved from my house to the greenhouse....
Commercial ovens had to be brought in for our favorite Chef and chief Logistics guy at Darvonda, Gary.....
and all the while I was coordinating the pick up and deliveries of all sorts of necessary items on my super duper, never to be misplaced blackberry.
I think I should have a blackberry implanted into my head some day since it is a vital tool for me which, unfortunately, is just so darn easy to lose when you have a lot on your mind. Has anyone heard yet if Microsoft is working on something like that? I will be the first one in line when those things come on the market.
The day prior to the wedding was the busiest by far. My most favorite florist trio in the world, Phil, Sharon and Shelly, worked feverishly on all the flower arrangements.....
incorporating a super cool black feathery, grassy type thing I bought on my last trip to China.
In the end, the flowers were just STUNNING! We had so much fun watching them all come together in under 12 hours. You guys ROCKED IT OUT!
Meanwhile, in the kitchen, some volunteers were coralled to help make bite sized meatball appetizers.....
while others were given the task of tasting each dish to ensure that everything would be just perfect for the bride and groom.
Father of the Groom and Father of the Bride taste testing
But even still, the work was not yet done. Oh NO WAY! No one was left out when it came to volunteerism. Late Thursday night and into the wee hours of Friday morning, everyone pitched in to fold programs.....
and make little cucumber Bride and Groom party favors.
My Little Angel designed this cute little pair.....
Note: Upon the commencement of clean up today, I did notice that quite a few of the cucumber couples were poorly treated last night and met a very grizzly end due to decapitation and a myriad of other gruesome tortures. It was a gory sight to see. You CUCUMBER MURDERERS! You know who you are. You better watch out the next time you go to the fridge for you Long English veggie snack. You never know when they will take revenge for the death's of their fallen comrades.
Finally the BIG DAY arrived. I hate to admit it but I barely took any pictures. Seriously, I was just enjoying myself so much that it completely slipped my mind to snap pictures. Fortunately for me, Ashley and Dane from
Dragonfly Photograpy
were on the job to catch all those special moments in a far more professional manner than I could ever achieve. So now, I hereby leave you with a sneak peak of the wonderful pictures they took which tell the story so much better than any words I could have written.
But.....once in a while, we mother's still wish you would have stayed little forever, right Ailleen?!
(video produced and edited by Mini Me - Music by Jon Schmidt)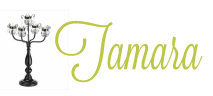 9 Comments »