Why doesn't my house look CLEAN like this for more than 5 minutes at a time?
HONESTLY, it feels like I'm the only one who ever puts things away around here?!
I wish that I could just wave my magic wand and clean up all the dishes, shoes, homework, music, instruments, sports gear and sundry in the blink of an eye!
INSTEAD, every weekend I try to get my house back to it's former glory.....
but I'm afraid it's a losing battle!
So, tonight I'm just gonna throw in the towel for the time being and CHILL OUT in the HOT TUB with a glass of red wine and my favorite fella.......
Maybe I'll get to the cleaning TOMORROW.
Now, my
Hong Kong Winnie the Pooh Bear Giveaway
is still open to any blogger peeps who leave me a comment this week. Just let me know how you get your house cleaning done normally. Do you do one BIG clean a week? Or do you pick one ROOM per day? What's the thing you HATE most to clean? Personally, the bathroom is MY nemesis. I hate cleaning toilets, don't you?
I will announce the winner of Monday morning!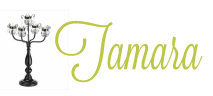 18 Comments »