Would you just look at this innocent little cherub?! She is the picture of propriety. Her strawberry blonde hair and chubby little cheeks are just scrump-dilly-icious.......but I am afraid they will soon be a thing of the past.

This little creature is just growing up so fast, I can hardly believe it! I barely dare to BLINK because she is up to something new before you know it.


This month's new trick is..........WALKING! Yup, you read that right.......I said WALKING! Not yet a year old and she is walking all by her lonesome. I can hardly believe it. Next thing you know, she's gonna be in kindergarten.


Of course, she will begin VIOLIN lessons with our favorite violin teacher in September......


September 2016, that is!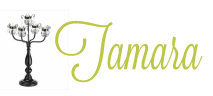 7 Comments »