We were enjoying such GREAT WEATHER in BC and ALBERTA last week. The sun was shining and people were thinking about planting their gardens......


The garden centers were busy.......



Hanging baskets and bedding plants were flying off shelves like they were going out of style!

AND THEN ALL OF A SUDDEN.........




Old Jack Frost started to blow in one great big blast of winter......

And all my poor garden loving peeps ran for cover.......


What a METAMORPHOSIS. Suddenly we've got nothing to do at Darvonda 'cause all the semi trucks loaded with flowers have been canceled till the weather improves. What's a sales lady like Tamara supposed to do with her time when the weather turns frosty?!

Now that I have a little bit of time to breathe and sit a while, I got to thinking. And I started to wonder "Why do you people LIVE out there in the prairies where you can get SNOW in the end of APRIL?! Don't you realize that you don't have to live under these kinds of weather conditions?!"

"Seriously, people, it's time you all move out to BC where the the grass is ALWAYS greener".


Now don't forget to stop on by Between Naps on the Porch to check out all the other Metamorphosis going on out there in blog land this week. Click here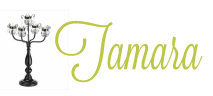 4 Comments »