What a wonderful week we've had here at the greenhouse. The retail store is all decked out in it's Christmas finery and is looking wonderfully festive for this weekend's big visit from Santa.
My sister-in-law, Fifi, has really OUT DONE herself this season again!!!! She has a real TALENT for making a super, duper Christmas display.
Starting last night, we've been partying non-stop.
My sister Lisa made us an amazing spread.......
keeping us well fed with scrumptious party fare. She made enough to last for TWO WHOLE DAYS!
Last night we listened to Christmas carols played by my favorite musicians.
Later on, once the store closed, we moved on over to my house to continue the party with suitable, cheer enhancing libations which I forgot to photograph. I am afraid that just one glass of cabernet sauvignon was enough to make me forget all my troubles.......as well as my ever present need to to take photos to share with my blogger peeps.
This morning the partying started all over when Santa and Mrs Claus stopped by to visit for the day.
Good old Kris Kringle handed out candy canes and sat for photos like the jolly old soul he is. Unfortunately, he is a little more intimidating in person and was unable to convince some of the younger children who visited to sit on his knee for a little heart to heart. This young fella had absolutely NO FEAR. I wonder if he noticed something familiar in those sparkling Santa eyes.......could it be.......is it possible.......is Santa perhaps......his own DADDY?!
Santa even brought along a few of the elves from the North Pole......
and they spend the day making crafts and coloring with the kids. I wonder how much Santa pays them and if they are available in April and May. I could use them on my production line in the greenhouse during the spring rush!
A great time was had by all and so we decided we should do it all over again next weekend.
So make sure you plan to bring the kids or the grand kids down to Milner Gardens next Saturday because Santa is going to try make a second trip out our way as a special favor to Fifi. We'd love to see you here!
Now, the Darvonda ELVES are busy all night tonight in the greenhouse, packing up poinsettias to be shipped to a store near you.
Have you bought YOURS yet?!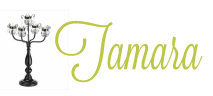 6 Comments »