So I decided that it was time to decorate the Tree before we leave.......
But FIRST, we had to make sure that the organza wedding tent which arrived for Junior's wedding was the right dimension. We didn't want to find out the week of the wedding that this lovely fabric tent isn't the right size after all we went through to ship it over from the orient. So, finally we got a chance today to unroll it and take some measurements.
Eventually, we managed to establish that the tent is the correct dimension so that takes one more item off my "To Do" list.
Then I tackled the Christmas tree!
Wonder if they have a complaint department somewhere in Asia that I can go to?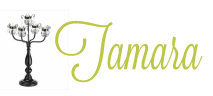 8 Comments »