But, have you ever noticed how STRESSFUL family photo sessions really are?!
First of all, we have the difficulty of finding a suitable place where we can have the pictures taken that isn't too far away from the greenhouse since this is BUSY SEASON and no one actually has any TIME to sit for pictures.
Then there is the issue of color coordinated clothing. Have any of you EVER tried to get the ENTIRE family into similar tones of clothing for a photo shoot before?! Trust me, this sort of project is not for the faint of heart. Much organizing is involved. Complicated clothing swaps will ensue. Safety pins and belts are used to keep borrowed clothing on for the picture.
Of course, once everyone arrives for photos, care and attention must be paid to how long certain members of the family will be willing to sit and smile for the camera......
Some of us LOVE getting our picture taken.....
and others, not so much!
Some of us end up looking like we should be in the pages of a glossy magazine.....
and some of us just look like we should "GET A ROOM!"
All in all, family photos always APPEAR a whole lot more RELAXED than they were in real life. But I don't care. I am happy to force my kids to get all dressed up for my Christmas photo regardless of how hard they fight me......
because it's worth every last bit of stress and anxiety it causes!
Let me know your FAMILY PHOTO FIASCO's by leaving me a comment. I LOVE to hear from you!
And just in case you were wondering who took our wonderful photos, just pop by my favorite photographer's website,
Dragonflight Photograpy
, to check out more of her amazing work.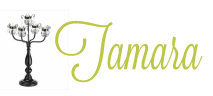 10 Comments »