Sunday morning in Ho Chi Minh, Vietnam. We are perched on the 10th floor of the Equatorial Hotel where we can watch the comings and goings of the locals from our balcony while sipping a fresh brewed cup of coffee and listening to the bustling sounds of the city below.
This is our special day. Sunday. A day we set apart to stop our busy travels and labors to concentrate on our Creator. The creator of all these MILLIONS of people living all over the world.....
Today I was pondering how it is possible that our great Creator knows us ALL! He even counts the hairs that fall from our head. What a wonderful realization. And what a blessing.
Hope you are all able to take time to count your blessings today.
Greetings from Vietnam
Make sure you also check out my "blogjacker's" post
here
because it's a must see. This is what my kids do while I'm gone......break into my blog and post FANTASTIC music. Why do I worry so much about them when I leave?! They are clearly very well behaved in my absence........RIGHT guys?!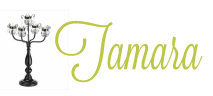 4 Comments »