We were very fortunate to meet some wonderful people at the Las Vegas Hardware Show this past May, who run an excellent ceramic factory. We placed an order with them and flew out here to visit to check out how our order was coming along for the Spring 2011 selling season.
Of course I can't show you what our ceramic line-up looks like because that's a secret until they hit the store shelves in April. But I sure can show you what the KILN looks like here in Ho Chi Minh....
This gigantic oven pumps out glazed pots 24 hours a day these days. There are 3 of these BIG BABIES at this location.
The factory we visited was fascinating!
Unfortunately, my post is not going to be about that. Nope. My post is about the DINNER we had after we were done at the factory.
By 8 pm, our hostess brought us to a wonderful Vietnamese restaurant so that we could try some authentic cuisine from the region.
But what was the COOLEST part of the meal was the VEGETABLE SCULPTURE, in my opinion!
Fashioned from a SINGLE CARROT, these fish shaped legumes were a work of art!
I wonder, do you think they RE-USE this little fella?! I contemplated his future with trepidition. Would he go directly in the garbage? Would he live to sit on another dinner plate again? Hmmmmm! I was waxing sentimental about this little fella. Our dinner companions must have thought I'd lost my mind.
"It's just a CARROT!" the Big Guy reminded me.
So.......I left Nemo behind. He'll have to find his own way home, I guess.
Besides the amazing food we ate that evening, we also were entertained with authentic Vietnamese music.
I have to admit, I'm a sucker for LIVE MUSIC!
What a great experience. I wish all my blogger peeps could have been there. But since that's not possible, I made sure to take a video just for YOU!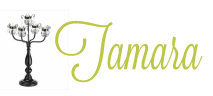 8 Comments »