Want to see that again?! Here is BEFORE......
and AFTER.....
Hey, this is FUN.
BEFORE.......
and AFTER......
All I can say is "Woohoo! It's party time!"
But wait. What do I see in my future? Is it time to relax and start preparing for Christmas dinner? Can I start my Christmas gift shopping finally? Or maybe I have time to send out my Christmas cards?!
Not a CHANCE! This is the greenhouse industry, people. We've got a lot of organizing to do for NEXT Christmas! Unfortunately for me, that means another trip to the orient on Monday.
Yup, you heard me right. Back on an airplane to
China
to work on samples and ideas Christmas 2011.
Oh, woe is me. Another week away from the Wee One......
But, a girl's gotta do what a girl's gotta do, right?!
Now, make sure you stop by Steve Whysall's
blog
today because he's done a really cool article on Darvonda and all the innovative things we've tried over the years to bring new ideas to the market. Not only that, he's got some GREAT photos in the greenhouse (I borrowed a few for my blog today). His photographer makes my poinsettias look REAL good.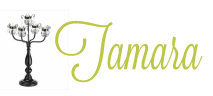 11 Comments »