In a few weeks, my super talented kids are going to record their first CD together. They have been practicing very hard to ensure they sound their very best when the big moment comes. It's an exciting time around here.
Now, of course, I'm thinking about more things than just the actual music they are going to play. I have to figure out how to MARKET this CD as well. So this week we have the important task of finding the right outfits for their CD cover PHOTO SHOOT.
So, now I have asked my young assistant to surf the net for some hip styles that are sure to please.....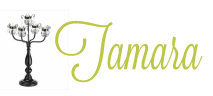 6 Comments »