What more could go wrong?!
Should you need to place a POINSETTIA order, just send us a SMOKE SIGNAL to 6690 - 216 st, Langley, BC.
Now, just in case you thought that was our ONLY problem for the week, think again. Another one of THESE.......
Think you've had enough?! Well, not here at my place. On Saturday night we saw THIS.......
At 2 am, Sunday morning, it WENT OFF. Apparently THIS....
We turned the old gal off to avoid being exterminated in a raging house fire.
The temperature dropped to a bone chilling 19 degrees Celcius at my place (66 degrees Farenheit). I just about died of frost bite. My brain can't function at anything below 22 degrees (72 degrees).
So, tonight I think I may indulge in a few of THESE......
Anyone care to join me?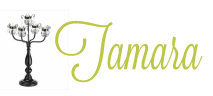 7 Comments »