Isn't this just a GORGEOUS photo of me and Steve Whysall in the greenhouse?! We had a great visit this week, talking poinsettias and wandering around the greenhouse. Steve is such a great guy. He's very supportive of the horticulture industry in Canada and we really appreciate all his great writing in the Vancouver Sun.
So, make sure you check out his blog post that gives a great run down of poinsettias and their history as well as a whole lot of information about how to care for your plant by
clicking here
.
We also made a video on the topic which was great fun! Unfortunately, I let it slip that I kill poinsettias when I bring them home.
I can't believe I admitted that.
I think I shall go lock myself in the bathroom for the next month.
What was I THINKING?!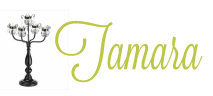 7 Comments »