I owe you all an apology. I have been remiss in letting you know that we are now OPEN for retail sales. Actually, we've been open since last Wednesday and the store looks AMAZING. My excuse for not posting so far is the following:
Music, music and more music!
I may not have been the one playing buy I certainly was along for the ride.
So, today, was the first day we could get back to the REAL business of selling poinsettias. Unfortunately, the weather here in BC has deteriorated to such an extent that we are experiencing some record cold temperatures. That always means trouble for us greenhouse guys. It's hard to heat a greenhouse when the thermometer goes below ZERO. It's always a little stressful at this time of year because of the weather.
To top it all off, we had a power failure this afternoon which set alarms ringing immediately. We have automatic GENERATORS for just such occasions and they all kicked on when the electricity flickered EXCEPT.......
in the RETAIL STORE!
It is amazing how quickly the temperatures indoors plummet once the heater goes off.
Everyone was scrambling to find some way to get heat in there as quickly as possible.
In the end, a kerosene heater did the trick. They may SMELL nasty when they are burning but they sure can throw a WHOLE LOT OF HEAT!
Operation "Retail Rescue" was a success and all the plants are safe and warm tonight.
and the power is BACK ON!!!
I would really like to thank all my Facebook friends who offered their help and their support today. There is absolutely nothing more heartwarming than to know that there are such amazing people out there who have my back!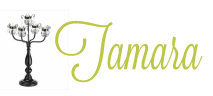 4 Comments »