PIPE ORGANS are our passion.........
Not only do they make BEAUTIFUL music......
but they bellow out harmonious melodies that just warm the soul! Pipe organ have a long tradition in the Big Guy's family.
You see, his mom has been a church organist all her adult life. She used to play the children to sleep at night, practicing for the weekly Sunday service. Some of her children went on to follow in her footsteps, playing Bach and Beethoven with great finesse. The Big Guy never did quite get the hang of the keyboard but he does still have a great ADMIRATION for organ music to this day.
The family is so FIRED UP about pipe organs that the Big Guy's Dad actually took up the very rare hobby of organ re-building when he retired.
This organ is one of the first projects he was involved in. Many years ago, he put his heart and soul into making sure our church had a wonderful pipe organ to accompany the congregational singing here in Langley.
But, after 27 years of excellent service, this older organ was beginning to show it's age and needed replacing.
The congregation worked hard, under the guidance of a few key organ enthusiasts, to replace the old version with a brand new Casavant organ......

and today the Big Guy and I got to see this story come full circle. Just around dinner time we got to sit below these IMPRESSIVE new pipes and listen to our children rehearse with the organ for a concert that will happen on Friday.
It should be a wonderful evening of great music and warm fellowship. I'm hoping y'all will make some time to come on out to hear these talented performers. Tickets are FREE and the coffee will be fresh. How can you resist?!
And now, for the Hong Kong Pooh Bear GIVE AWAY WINNER.
CONGRATULATIONS go to.........ALIDA!
Wow, isn't that FANTASTIC?! I guess I'll just bring him along to the concert on Friday because I KNOW Alida is going to be attending! I hope your grandkids LOVE this cuddly Pooh Bear as much as my grand daughter does.......
she is just a teeney, weeney bit jealous that HER mom didn't win him. I guess she's just going to have to go visit Gramma Alida, now isn't she?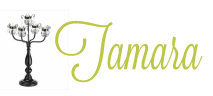 12 Comments »