I can't believe what I have become. I thought I knew my place in life. I thought I was just a regular Mom to 5 regular kids. This past month, that all changed. I made the switch from Mother to Music Producer without even realizing what was happening.
I was arranging rehearsal.....
after rehearsal......
after rehearsal......
after rehearsal! And as you can see in THIS photo.....
Now, if you are wondering how you go about producing a CD, all you have to do is follow these 5 easy steps.
STEP 1: Choose which pieces to play.
STEP 2: Photocopy all the parts,
STEP 3: Organize binders for Violin 1, Violin 2, Viola, Cello, Piano/Organ and Full Score.
STEP 4: Schedule regular breaks....
STEP 5: Get everyone to the church on time!
NOTE WELL: When choosing a recording artist, make sure you hire someone as wonderful as THIS MAN.....
Don Harder at work recording a solo by Mini Me
He will keep all participants calm and organized as well as allow you to listen in on the fun.
I do believe that he thought we were CRAZY. We were trying to record 16 pieces in 8 hours!
At the end of the day, he even gave me a big HUG.
At first I thought that perhaps he was thanking me for pushing my 5 children to work hard at getting this CD produced. Then I thought perhaps he felt sorry for me that I had pushed my 5 children to produce a CD in just 1 day.
Or perhaps he noticed me laying on the floor in the fetal position right around 4 in the afternoon when I realized we still had 5 more pieces to record and only 1 hour to do it in.
And if you missed the concert on Saturday night with The Jansen 5 and our FAVORITE organist, Peter Wildeman along with his Tenor Florian Poepjes, it was just wonderful. I heard the word "goose bumps" over and over from many of the audience.
Don't forget to reserve YOUR copy of The 5 Jansen's with Peter Wildeman.
Contact me for your copy. You know where to find me. I'm always here.
And don't forget to hop on over to Between Naps on the Porch for
Metamorphosis Monday
where you'll find all kinds of wonderful peeps doing amazing things out there in blogland!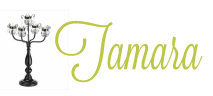 6 Comments »