But as I flipped through it, a horrible fact began to dawn on me.
There were NO poinsettias gracing these pages.....
nothing, nada, bupkiss!
Well, except for THIS photo.....
you can see a few live poinsettias behind the dancers legs.
THAT'S IT! Not a single live poinsettia in the whole rotten magazine. Are you KIDDING ME?! I have a whole GREENHOUSE full of gorgeous plants just waiting to go to market......

click photo to visit the Vancouver Sun's blog by Steve Whysall about his visit to Darvonda today

and Martha doesn't use a SINGLE ONE in her Christmas edition this year?! What was she THINKING?!
And then it dawned on me......
Martha only used items in her magazine that are part of her "Martha Stewart" line, available this year at Home Depot. She can't make money by showing POINSETTIAS in her magazine because she doesn't supply plants. Of COURSE she wants to encourage shoppers to buy things with her name on it. So, this Christmas she focused on non-living decorations.
Hmmmmm. This Martha fan just got a little less impressed with her favorite design diva.
As a matter of fact, I called in my very own team of designers tonight to work on wedding invitations.....
that have absolutely NO inspiration from Martha what-so-ever....

What is Christmas without poinsettias?!

Let me know if you want a subscription.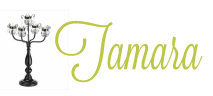 11 Comments »