This weekend I called my daughter.
"Darling, you've got so much to do. Why don't I take the baby for the afternoon so you can get caught up with all your work".
We both know that I am actually saying.
"Sweetheart, I want the Wee One all to myself so I can spoil her rotten. If you come along, you'll cramp my Gramma style"
My daughter acquiesces on a regular basis.
We have an understanding.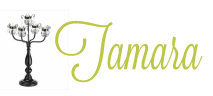 7 Comments »