It's that time of year again. Like it or not, it's almost Christmas. That means it's time to start shipping poinsettias. That also mean that the temperatures start to drop below zero in our neck of the woods.
But WHAT is THIS?! Lunch out on the VERANDA in the beginning of NOVEMBER?!
I don't think we have EVER in our life time had lunch outdoors in November. Yesterday's beautiful weather was an exception to the rule that we just HAD to take maximum advantage of.
It felt just like summer......
and you better believe I enjoyed EVERY MINUTE of it!
Now, to get back to shipping all those poinsettias......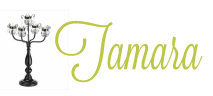 4 Comments »