Might I suggest that you use multiple pots to carpet your front foyer......
Or perhaps you could buy a few hundred plants to create your very own POINSETTIA TREE....
Your family will be IMPRESSED with your amazing display.
So go on.........don't buy just ONE pot.......
or even TWO pots.....
Why not go BIG and BOLD this year?!
You should definitely consider buying in MULTIPLES because we growers are really hoping to empty out our greenhouses as soon as possible.
Now, is there anyone out there who has connections with the Bellagio Hotel decorators?
I'd LOVE to supply THEM with their poinsettia this year. I need to empty out my greenhouse this christmas if I want to keep the Wee One in Burberry for 2011!
Just a reminder that I will be giving away an authentic Hong Kong Disneyland Pooh Bear on Monday to one lucky blogger who leaves a comment this week. Leave a comment every day to have more chances to win. All you gotta do is let me know you stopped by. I LOVE hearing from you!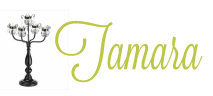 10 Comments »