Cabo Frio, Brazil
Last week, while I was in Hong Kong......
Tai O, China
the Big Guy was participating in meetings with our sister churches in Brazil.....
He is a member of a committee that assists in funding various mission projects that require financial assistance in Brazil, South America.
Committee of 3 members meeting in Cabo Frio, 2010
6 members from Holland, Hamilton and Surrey attended the meetings of the Brazilian Reformed Churches to see if they could continue to work together to aid our brazilian brothers with their economic needs to further the work of Christ in Brazil.
Breakfast
The participants at Synod had many opportunities to enjoy a meal together......
Synod of the Igreja Reformada do Brasil, 2010
meet together......
John Vanderstoep, Pastor Ken Wieske, the Big Guy
walk together.......
walking together to church in Cabo Frio
read the CLARION together.......
Pastor Thyago reading the Clarion with his colleagues
and meet new friends together.....

The Pastor of Cabo Frio, his wife son and newborn baby
And for SOME REASON, quite a few people noticed that the Big Guy was on his BLACKBERRY a fair amount of time......
The Big Guy on his blackberry
I can't imagine WHO he was communicating with.......
because it sure wasn't ME!
This is where I was sleeping last week.......
View from my hotel room
and this is where my main squeeze was sleeping........
View from the Big Guy's hotel room
I really, REALLY missed him while he was gone.......
John Vanderstoep and the Big Guy
but we had agreed that it was necessary to DIVIDE AND CONQUER!
But, once I saw THIS photo......
Cristo Redentor, Rio de Janeiro
I realized that no matter how far apart we are, we THINK ALIKE!
Giant Buddah, Hong Kong
Even though we are THOUSANDS of MILES apart, we both tried to see a little of what our respective countries had to offer......
Rio de Janeiro, Brazil




Hong Kong, China

This evening, as we sat around the dinner table enjoying a meal and watched the Big Guy entertain us with his prowess on the trombone, I couldn't help but count my blessings for such a wonderful husband and father.......
What an amazing fella I have been priviledged to spend the rest of my life with!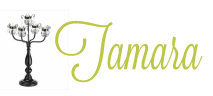 11 Comments »