TYPHOON MEGI! Can you BELIEVE IT?!
"Megi will pose a major threat to life and property wherever it's path crosses the south China coast"
How did I get myself into this mess?!
What's a girl to DO when she finds herself directly in the path of a major TYPHOON?! Well, if you are Tamara, you take the day off and hop on a train.....
headed straight to the happiest place on earth!
I just LOVE Disneyland.
I'm always so impressed with how Walt Disney was able to spread his ideology throughout his entire organization and around the world, making sure that anyone who marched down Main Street was treated like a prince or princess.
Junior is here with me because the Big Guy is off in Brazil this week for some important meetings. Junior is a pretty good travel companion. He loves Disneyland as much as I do. He was REALLY excited to go on the Dumbo ride with me. He was really disappointed to find out that most of the rides were closed due to INCLEMENT WEATHER!
Sorry about that Junior. I'll make it up to you some other time.
While we were at the park, I bumped into someone who is an EXPERT at BLUSTERY DAYS....
and he has assured me that I have nothing to worry about.
Now, that's a RELIEF!
So, in memory of my brush with death here in Hong Kong this week, I have decided to hold another giveaway this coming week. I will be giving away this beautiful, authentic Hong Kong Disney Pooh Bear to one lucky reader! All you need to do is leave me a comment on my blog to get one chance to win him.
Tell me one of YOUR worst travel disasters.
I need to hear about your nightmares so my life doesn't seem quite so CRAZY!
And, you can come back all week next week as well, to get more chances to become the lucky owner of this special Pooh Bear. For each new comment you leave, I will put your name in the hat a second, third and fourth time......however many times you come back for a chat!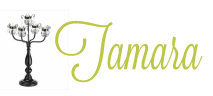 9 Comments »