Last week I called my sister up in Edmonton. I called her to tell her that the weather was FABULOUS in Vancouver and she was really MISSING OUT because she lives in an igloo in Northern Alberta instead of closer to me. I called her to tell her that it was about time she got on her dog sled and mushed her way on down south to visit me in SUNNY southern BC.
And to my surprise..........she actually CAME!
So today I organized a busy schedule of touristy things for us to do around Vancouver, starting with an early lunch at Queen Elizabeth park, overlooking the down town core.
Of course, I made sure it was a really fancy, shmansy place with valet parking and a view to die for.......
because she rarely comes out for a visit and I want her to come at least once a year. I figured that if I make her stay really exciting and glamorous, she'll consider selling off her igloo and dog team so she can move down to the Fraser Valley permanently.
Following our leisurely luncheon, we drove on down to the Granville Island Market.......
where we wandered around smelling the flowers.......
squeezing the fruits and vegetables........
and picked the brains of the vendors regarding how to prepare deer sausage........
Rosa's husband is a mountain man who hunts and kills at least 2 wild deer per season. That means she has a LOT of deer sausage to make in the winter. Of course, I never EAT her deer sausage when I visit because I can't quite get the image of BAMBI out of my head, especially because of the fact that his appearance has been radically altered from THIS.......
to THIS........
I just can't DO IT!
We had such a wonderful time walking around window shopping and taking photos......
that we completely lost track of time. I suddenly realized by late afternoon that I was going to be totally stuck in traffic on our drive home. This was not going to be good. My schedule did not account for RUSH HOUR traffic. I had more exciting things planned for us to do back in Langley and now we were cutting it close! No more stopping to take pictures of peoples gardens or pretty lanscape shots. Now we needed to FOCUS. DRIVE. No more stopping.
It was an EXCRUCIATINGLY SLOW drive home, especially since I decided that I shouldn't text and operate my vehicle with my sister in the car. Normally I keep myself from falling into fits of road rage while sitting in our terrible Vancouver traffic by texting family and friends during the tedious trip. This is completely illegal, of course, but I can't help myself. And when all the other drivers around me insist on driving 20 km per hour in a 100 km per hour zone, what else is a girl to do?! Put on her make up?! That would just be DANGEROUS!
By 5 pm we finally hit our next activity.........a WEDDING FAIR at the Princess and the Pea Bed and Breakfast in Langley.
This lovely little old farm house has been renovated into a wonderfully quaint place to be for any weary traveller who just happens to want to stay 5 minutes away from Darvonda. I can HIGHLY RECOMMEND this B & B should you ever want to come for a visit! The carriage house out back is really a sweet location for a relaxing time away.
Of course, Junior's bride-to-be met us there and we checked out all the great wedding decor ideas that were on display.
We even took a few moments to have a mini facial.
As a side note, were you aware that you should be EXFOLIATING your LIPS?! Who would have thought that your lips are covered in layers of dead skin cells that need to be removed on a regular basis? Not me. Nope. Never.
After all that fun, we just didn't feel like going home QUITE so soon. I figured we had better top things off with a couple of MARTINIS.......
and a yummy cheese fondue in the company of wonderful friends and family to round off a perfect day in Vancouver.
So, what are we going to do TOMORROW for fun? I have booked us a flight with Harbour Air to fly into
Victoria Harbor
at 9:30 in the morning. Can't wait to make some more memories......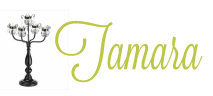 3 Comments »