buying trip to the orient
, I decided that it was IMPERATIVE for me to hit the WHOLESALE MARKET. Actually, it was crucial since Junior is planning to get married in January. That means there is a PARTY in my future. And you know ME when it comes to parties.......I just can't help myself. I tend to
THINK BIG
.
Fortunately, Cinderella was willing for me to do a little wedding shopping to help with the Venue decorations. The
VENUE
just happens to be the greenhouse. They are planning a FORMAL event........
we shopped like fiends......
Everything was bartered for and catalogued.......
Our Driver was assigned the task of trailing the Big Guy, who kept wandering off and getting lost....
You can IMAGINE my surprise when he let me do some EXTRA shopping the following week in the "knock off" market and even HELPED OUT with my purchases. He was right in the booths with me, checking out the quality of the leather and the stitching......
I even found these PRECIOUS shoes for the Wee One.....
I bought these FABULOUS "Gucci" shoes for MYSELF......
and a TON of costume jewellry to sell in the RETAIL this Christmas.....
Our tanslator/supplier bought me this GORGOUS Swarovski clutch purse.....
because I drooled on it so badly it started to rust and the clerk wouldn't let her leave without paying for it!
So, now you know the story of how Tamara came too have so many purses that she is in a position to GIVE ONE AWAY......
to one of her lucky blogger peeps this week!
It's such a beautiful handbag that the Wee One tried to steal away with it this afternoon.....
But I caught her before she could make off with the loot.
Now, all you have to do to get a chance to be the LUCKY WINNER is to leave me a little comment below. I'd love to know if YOUR husband is a HAPPY SHOPPER. What are your tips to make a shopping trip more enjoyable for your man?
You might be SHOCKED to hear that since our return from China, following our marathon shopping trips to the Wholesale market, the Big Guy is a changed man! Yesterday we had to buy a few things for him before he jets off to
Brazil
this weekend. Here he is, all happy with his new coat purchase.........
And here he is purchasing a new pair of sunglasses......
Not only did he WILLINGLY enter stores without being coerced, he also sent me in to try on THIS dress...
while he bought a new pair of dress shoes for the trip! WHAT IS GOING ON?!
Maybe there is something in the
TEA
we've been drinking lately. I must say, I really like this change in the Big Guy.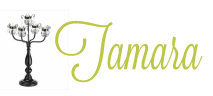 18 Comments »