Currently they are working on constructing a GIGANTIC destination garden center they have dubbed the "
Enjoy Center
". It's going to house not only a second floor retail greenhouse space, but also an events center.....
Cafe, Spa and year round FARMER'S MARKET!
I am so EXCITED! This place is gonna be soooooo cool!
These guys really know how to plan a greenhouse expansion. But, reading about their project on
Steve Whysal's blog
today, I started to think that it's really time that Tamara gets her keester in gear and starts planning the Fraser Valley's version of the ENJOY CENTER!
So, let me give you a quick run-down of my little wish list for the future DARVONDA DESTINATION GARDEN CENTER:
A grand EVENTS CENTER complete with a giant chandelier and red carpet.
in-house evening entertainment.......
including lavish stage productions.....
which our in-house designers will create especially for your event, making it the most special occasion EVER!
Once your event is over, you will be able to walk on over to our INDOOR hot spring park featuring themed hot pools......
all under glass.
After your relaxing dip in the various herbal pools, wander over to the gym for a half hour aerobics class......
or run on the treadmill where you'll have a panoramic 2nd floor view of beautiful Milner village.
While you get a bit of cardio, Gramma and Grampa can take care of the kids at our 18 hole indoor Mini Golf park.
or join a drop-in hockey game at the glass enclosed skating rink (All windows will be shatter proof in this area)!
You will be able to shop our local Farmer's Market in the warmth of our indoor greenhouse where we will have fresh fruit and veggies....
fresh deli meats.......
and, of course, fresh baked bread and cakes from the famous Carlo's Bakery........
at his first sattelite location, specializing in custom cakes that will just blow your mind!
Of course, the most important attraction at the Darvonda Destination Garden Center will be......the GARDEN CENTER!
This is how I would imagine the front lobby of our retail to look....
and you would walk through it to our inspirational gardens......
where the displays would change with the seasons.
So, since we're busy dreaming about what our ideal "ENJOY CENTER" would look like, I'd love to hear from you. What attractions or services do you think should be in this FABULOUS new garden center? A Brew Pub, perhaps? Should we hold FASHION WEEK in our ATRIUM?
We girls can always dream, right?!
Now make sure you stop on by Tootsie Time for
Fertilizer Friday
where you will be able to drool all over your keyboard at the gorgeous garden photos her blogger peeps share every friday.
Another great blog to visit today is My Romantic Home for
Show and Tell Friday
. Such wonderful things going on in people's homes and gardens, it's just so inspiring!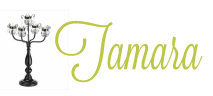 15 Comments »