Mini Me has been taking violin lessons for the last 12 years. In teenage years, that translates into, like, FOREVER. But lately I've been noticing that she has been going through a MUSICAL METAMORPHOSIS that is just hard to describe. Now that I think about it, being a teenager is really all about METAMORPHOSIS. It's just one big transition into the real world, which for some can be painful but for Mini Me is just a whole lot of FUN!
Over the years I have paid a whole boat load of money to make sure she had the very best musical experiences, including SUMMER MUSIC CAMP with friends......
the best violin we could find that didn't break the bank.......
This is NOT our vioin. But we wish it was.....
But after all our hard work and encouragement, Mini Me has started to expirament with other instruments like THIS....
and even THIS.....
So what's a mother to do when her darling baby daughter wants one of THESE for her birthday?!

ukulele
 Well, at 59.99, she buys it right away.
I justify my decision like this: If Mini Me had asked for an IPod or a Wii like a regular teenager, I'd be out of pocket a whole lot more.
So, she is now the proud owner of a ukulele.
She learned how to play it in 2 minutes yesterday afternoon.
While she was waiting at the cash register.
Her first concert was at dinner last night.
Without further delay, I now present to you her first hit single. You're gonna love it!
Now, don't forget to check out all the Metamorphosis going on this Monday over at
Between Naps on the Porch
. Lots of great stuff going on.
And, the winner of the big HANDBAG giveaway will be announce tomorrow morning. Make sure you stop back and find out who the lucky blogger is!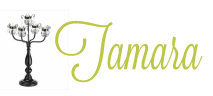 14 Comments »