Guangzhou, China
When I was a kid I dreamt of travelling to
far away places
.......
New Delhi, India
of meeting exotic people........
Bangkok, Thailand
and
seeing wondrous things
.......

Taj Mahal, India

Costa Rica
Making memories the world over......
Curacao
But now that I've been to all those incredible places......
Disney World, Orlando, Florida
and experienced some
amazing stuff
......
New York City

I have found that my GREATEST TREASURE isn't in far off lands........
Egypt
and romantic destinations......
Paris, France
Nope, there has been a great METAMORPHOSIS in my way of thinking! I realize that my REAL adventures happen right here at HOME......
10 year anniversary photo
I realize that am one BLESSED woman!
I want to encourage everyone who stops by today to take a moment and count their many blessings. Look around you and see the wonderful treasure that lives right there beside you, your brother's and sister's, mother's and father's, your children and grandchildren. Tell them you LOVE them and give them a HUG from me!
Just because. You don't need a special occasion, do you?!
Now, make sure you stop by again NEXT MONDAY because I am planning a GIVE AWAY. Yup, tell all your friends to stop on by too for a chance to be the proud owner of this beautiful bag.
I purchased it on my most
recent buying trip
in China, along with a whole slew of other gorgeous stuff.
It's going to go to one lucky visitor on Monday, October 18. All you need to do is leave me a comment below and I will put your name into a hat. Every day this week, when you leave a comment, I will put your name in again. I'd love to hear from all my blogger peeps 'cause y'all are just WONDERFUL!
The Wee One is very excited about this give away too.....
especially because this purse matches her new Sunday dress that Gramma bought her!
Make sure you stop by
Between Naps on the Porch
for more METAMORPHOSIS going on out there in blog land. Tell Susan I told you to stop by!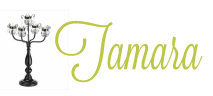 28 Comments »