So, I had to call in the
BIG DESIGN GUNS
at Darvonda.
TAMARA (8 am phone call to my daughter AKA: Design Guru):
"Hi sweetheart, how are you this morning? Uh, can you get over here RIGHT NOW?! I need your graphic arts expertise PRONTO! I'll take care of the Wee One for you if you could just quickly throw together some advertising for me this morning. PLEASE?! PRETTY PLEASE?!"
MY LITTLE ANGEL:
"Of course, Mom. I'll be over in a MINUTE!"
So, as soon as she arrived in the greenhouse, I got to give the Wee One her grand tour of the facility.......
Don't judge me.
It's a BIG greenhouse.
I was wearing heals.
As we drove around, I suddenly noticed that the poinsettias hanging up in the warehouse are starting to get some color!
I'm curious to know if I'm the only one who procrastinates on my holiday planning. I'd love it if you let me know how far in advance you get prepped for christmas by leaving me a comment below. For every commenter that leaves me a little note today, I will add your name into the hat. On Monday, October 18th I will be giving away this GORGEOUS handbag......
N|ow, it's
Fertilizer Friday
over at Tootsie Time and if you like to see what gardeners are doing out there this week as the Fall approaches, you should definitely pop in!
I can also recommend that you pop over to My Romantic
Home for Show and Tell Friday
You'll see all sorts of home and garden projects to get you inspired to create this weekend!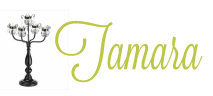 23 Comments »