How can anyone not get excited when they see this picture? I mean, a beautiful garden dinner party on a roof top in New York. Life just doesn't get any better than that. I just love GOING GREEN!
So WHY are so many GROWERS getting all cranky in the horticulture industry these days? I mean we are the people that provide all the things that go into making this phenomenal display.
We grow the flowers for the table centerpieces......
We produce the shrubs that create the "walls" for this garden room.......
We know how to put all these beautiful elements together to create that special Shangri La.....
And we even grow the FOOD that will be served at the party.......
We GROWERS should be the happiest people on earth, don't you think?! Our industry is just so exciting!
So, why is the horticulure industry kinda boring these days? I don't mean just around these parts but even in Europe, the excitement for what we do seems a little lacking. This week, Junior is attending the HortiFair in Holland which has decreased significantly in size from the GINORMOUS show it used to be. He has been wandering the show floor,
checking out all the new equipment and plant breeds that are available for next Spring but somehow......he's not finding a lot of EXCITEMENT among the growers.
Sure, the economy hasn't been that stellar lately but doesn't that mean we should be even MORE excited about our product?! Who can boast such amazing results as THESE.........
Personally, I'm just going to keep on being INSPIRED by the amazing beauty of the flowers and greenery we make available to the public because I just can't HELP myself.
Junior, on the other hand will be wandering the streets of Amsterdam.....
searching for a McDonalds to satisfy his craving for CHICKEN NUGGETS and FRENCH FRIES and dream about his Cinderella
who stayed home to plan a wedding!
REMINDER:
Just leave a comment to be entered into this week's Give Away. Every comment you leave this week will give you another chance to win. Limit 1 comment per day please.
Although, I wouldn't mind too much if you commented more than once a day. I LOVE to hear from you!
If you want to check out more about the amazing roof top garden party in New York, just visit
Merci
for a wonderful blog about Chic Brides in New York. Your're gonna LOVE it!
Also, since it's
Tablescape Thursday
over at Between Naps on the Porch, I thought I would share this post with my blogger peeps over there as well. Check out all the gorgeous table settings going on out there and get INSPIRED to do some beautiful things!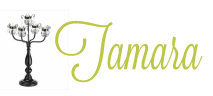 22 Comments »