What a grand METAMORPHOSIS! This past week I was a CITY GIRL....
enjoying the sights and sounds of urban living.
I walked down narrow alley ways (not TOO far down).......
slept on the 19 th Floor....
shopped in outdoor markets....
and ate some very interesting looking food!
I even helped this little fella escape.
Yup! Flushed him down the toilet so he could go find the rest of his family...... just like NEMO!
But, the FUN has ended and I boarded a plane.....
and jetted back home to the FARM!
Oh how SWEET it is to be HOME!
Now, make sure you stop on by Between Naps on the Porch for
Metamorphosis Monday
to check out all the great metamorphosis going on out there in blog land this week!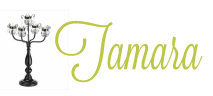 9 Comments »