"Tamara, this industry is addictive. Once you're in it, you'll never get out"
At the time I thought that sounded a bit like a bad episode of the SOPRANO'S. Little did I know, his prediction would be so very, very RIGHT!
I mean, there is nothing as intoxicating as fresh flowers......
My compulsive need to see beautiful blooms is no longer controllable..........
I think I need to get myself into a 12 step program.......
before I go off the deep end!
Do you think I could get away with wearing THIS......
to our next Parent/Teacher interviews?!
How about THIS.......
for the next United Flower Growers membership meeting? It's not too over-the-top, IS IT?!
I think I need and INTERVENTION.
DON'T FORGET:
All this week I am entering every one of my blogger peeps who leave a comment into a draw to win an
authentic Hong Kong Disneyland Winnie the Pooh Bear
. I brought him home in my suitcase last week. So, make sure you let me know how YOU feel about flowers. Are you as crazy about blossoms as I am? How often do you buy yourself a bouquet of fresh cuts to put in your kitchen? Don't be shy. This is your chance to really tell me what you think.......
Photos are from Tulips & Pansies - the Headress Affair Facebook page. This is a New York Fundraiser put on by
VillageCare
,
a non-profit organization which is serving older adults, persons living with HIV/AIDS and individuals in need of medical and rehabilitation services.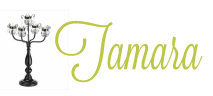 11 Comments »