Summer is winding down and temperatures are falling. The leaves around here are just beginning to change their hue from green to red, yellow and orange.
Winter breezes are just around the corner which means that soon we will not be able to venture outside for back yard bonfires or a patio barbecue until next spring. Knowing all this and following a quick check with GOOGLE for a current weather forecast, we decided that Junior's engagement party should be held THIS weekend to take advantage of one last opportunity for an outside garden party.
Now, I tend take parties pretty serious because I want to make sure that everyone who takes the time to stop in for the festivities feel comfortable and relaxed. On occasion, the suggestion has been made that Tamara is just a little "over the top" when planning a SOIREE. But, since I am an avid follower of Martha, I'm quite sure there is NO SUCH THING as "over the top" when it comes to a gathering of family and friends!
Can I hear a "You GO girl!" from all my blogger peeps out there?
Seeing as it's
Metamorphosis Monday
over at
Between Naps on the Porch
, I thought I would share with you some of the planning that went into this final outdoor party for 2010.
This was my porch on Saturday morning. 12 lovely pumpkins were the inspiration for this backyard party. Next we added a few hay bales and straw hats........
and just a couple garden mums from the field.........

to create a colorful and inviting patio display.
Not only did its look great once it was all finished but it had the added bonus of covering up the chipped and peeling paint on my back steps. Good thing my sister Rosa is stopping in for a few days next week 'cause I'm thinking we should spend an afternoon getting "creative" on my porch and slap a coat of fresh paint on those babies! Isn't that what sister's are for?! 
Here is the back yard BEFORE........
and AFTER once we set up a comfortable place to sit around the fire with haybales.......
We set up a table filled with enough punch, wieners, buns, marshmallows and graham crackers to satisfy the appetite of a herd of elephants.........
not to mention the wheelbarrow full of cold beverages........
As the sun disappeared, we lit the torches, fired up the bonfires and circled round to enjoy one final night under the stars........
We made sure to have a back up "RAIN" plan by setting out chairs on the patio......
as well as indoor seating for those of us who just enjoy the IDEA of outside while sitting in the comfort of a livingroom devoid of mosquitoes or bees......
I must admit, I was enjoying myself immensely by popping in and out of the house to check on the guests......
while keeping his lovely new fiance warm in the chilly fall air. I hope she was not too shocked by the SIZE of our family though. There were a lot of new faces for her to memorize, what with all the Aunts, Uncles, cousins and third generation babies that were in attendance.
All in all, our FINAL FALL FIESTA was a wonderful event! As a matter of fact, I had such a great time last night that I completely FORGOT that I had a whole WHACK of QUESADILLAS that I meant to grill up on the barbecue! Can you believe it?!
So, inorder to use up all the left overs, I organized a SECOND engagement party for the following day where Junior and Cinderella took the opportunity to open their gifts.
We all gathered eagerly around the MOUNTAIN of gifts that just went on and on and on......
CONGRATULATIONS to the two of you! May you be richly blessed by our Heavenly Father as you journey on together.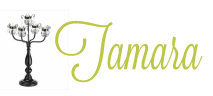 10 Comments »