Of course, getting dressed up for Fall is a big priority. Over here at Darvonda, we are TOTALLY decked out......
We've been working hard to harvest over 100,000 garden mums.........

Photo: John Godron, Langley Times

Then there are the acres and acres of POINSETTIAS on the go.......
because CHRISTMAS is just around the corner........
Next there are the cucumbers......
that have been pumping out 70,000 cukes a day.........
And, of course, there is my beautiful grandbaby who stops by to visit GRAMMA regularly........
I've been training her in the art of shopping.......
and even taking her to INDUSTRY EVENTS like the CanWest Horticulture show this week......
Lucky for us, it was held in Vancouver on one of the most beautiful sunny days you could imagine.
All that sunshine made for gorgeous photos but proved to make paying for parking a bit of a challenge......
I'm just sayin'.
Now, just in case you think I have time to sit back a relax for the weekend, that's just NOT the way I roll. Nope, Tamara's got a big PARTY planned to celebrate Junior's engagement to Cinderella and everybody is coming over tonight. I've gotta get the place in shape to have guests. Friends and family have been notified. Pumpkins and haybales have been purchased. All that's left to do is......
clean the yard
cut the lawn
buy groceries
prepare the snacks
hit the liquor store
organize the decorations
clean the house
take before and after photos.......for the blog.......you KNOW I'm gonna blog about this!
I'd better get my keester in geer 'cause I've got lots of work to do!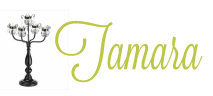 7 Comments »