Walking a Trade Show floor is not as easy as it might sound. Especially when the trade show is ENORMOUS! So, I have found that there are ESSENTIAL tools that are a must for the working woman who wants to hit EVERY booth at the fair. Wanna know what they are......
Why, BANDAIDS of course!
Unfortunately, in my haste to pack for this last minute trip, I forgot mine at home. So, I called down to the front desk this morning, hoping they might have some in stock.
TAMARA:
"Yes, good morning. This is Mrs Jansen in room 1900. I am wondering if you might have some bandaids that you could send up to my room?"
RECEPTIONIST: (with heavy Chinese accent)
"Hello ma'am. You want banana?"
TAMARA:
"No, no. I am wondering if you have a BANDAID"
RECEPTIONIST:
"Excuse me, did you say Bath Tub?"
TAMARA:
"No, no. BANDAID"
RECEPTIONIST:
"Could you please hold the line a moment ma'am?"
DEAD SILENCE while the receptionist consults with her colleagues as to what I could possibly be asking for.
RECEPTIONIST: (happy to have finally figured it out)
"Hello ma'am. I will have some Brandy sent up to your room immediately"
Due to this insurmountable language barrier, I had to bypass the front desk and instead ran down to the drugstore where I tried to explain what I was looking for. For some strange reason, Bandaid means nothing in Hong Kong. I finally had to take my shoes off an show my throbbing blisters to the lovely clerk. She quickly showed me to a box of Disney Character bandages in the infant section!
In the taxi ride over to the show I treated my nasty wounds as quickly as possible.
I have work to do so there is no time to waste! I don't want to miss a booth! I am glad that I had Winnie the Pooh come to my rescue once again!
Junior and I hit the show running.....
only stopping for WATER......
the occasional seminar......
and of course......
more BANDAIDS!
Oh, I have such a tough life! But I will do ANYTHING to find what I need. I have no regard for my own physical pain or discomfort.
I wonder if my customers truly appreciate what I am willing to endure for them? Probably not.
Now, don't forget that for the next week I am holding a GIVEAWAY! Yup, I am giving away my authentic Hong Kong Disney Pooh bear to one lucky blogger peep.
He has served his purpose well. We are now looking SAFE from Typhoon Megi. It seems to have wandered off course......
and is unlikely to cause us any further trouble in Hong Kong!
So, all you have to do to be entered to win is leave me a comment. I just LOVE it when you talk to me. Tell me what is YOUR essential tool that you never leave home without. Let me know. I'll pop you name into the hat for every comment you make this week. You KNOW you want him! He is adorable.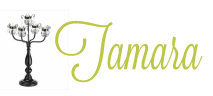 11 Comments »