Tonight we had Jamie Oliver cook for us.
OK, maybe not the REAL Jamie Oliver but pretty close to it!
We chose Chicken Fajitas......
With fresh guacamole...
It was absolutely DELICIOUS! (special thanks to Danny Boneduce for spear heading the project)
The Wee One really enjoyed the cheddar cheese and lime portion of the dinner.
So, I had the urge to share with you what it's really like at my place during dinner. It's always rather entertaining. Anything can happen. Even Mini Me's brand new ukele makes an appearance......
Now, don't forget that on Monday morning I will be announcing the winner of the FABULOUS handbag I brought back from China. That means that this is your last chance to enter by leaving a comment. I'd like to hear how you "roll" at dinner time. Is it strictly a formal affair? Who has to clean the table when you're done?
Personally, I find that there is no other time of the day that is as entertaining as when we all gather around and dig in to a home cooked meal. Good food.......good company......good laughs! I wish we could do it EVERY night.
The Big Guy wasn't home with us this evening because he is off galavanting in Brazil with a bunch of other important fellas.....
Pastor Ken and Pastor Julius
for some very important meetings this week.
But after a very LONG trip, it turns out that the most important thing for my hubby was what was FOR DINNER.
Beans and Rice. YUMMY!

photo sent from Brazil via blackberry this evening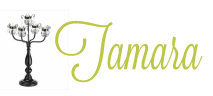 11 Comments »