Hmmm. What a novel concept. An entire family of fine musicians.......
2 Brothers and 3 sisters, all accomplished musicians........
That just can't be possible.......
And yet, here's the proof that it IS possible.
Amazingly enough, I happen to have the exact same phenomenon in my family......
Fortunately they all play portable instruments as opposed to a piano. These stringed instruments fit in a suitcase so going on tour is a lot more practical.
Except for the Cello.
We have to buy the Cello it's own seat when we fly.
We call him Fred.
There's a 5 Jansen's CD being recorded sometime soon. Rehearsals are in the works. Everyone is PUMPED. It's gonna be great.....
as long as we don't kill eachother in the process. Working with family isn't as easy as you might think
I'll keep you posted on our progress. But, for now you can enjoy this little snippet with the Wee One singing away in the background.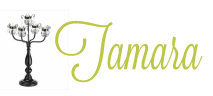 2 Comments »