I'm off again. I hopped on a plane with the Big Guy and flew in a westerly direction, crossing the Pacific Ocean in the safety and security of a giant metal tube, soaring at 10 kilometers above the earth's surface, calmly sipping wine and munching on sushi like any well healed traveller should.
This whole bohemian lifestyle is almost becoming second nature to me. Standing in long lines at the airport, dragging luggage from one conveyor belt to the next, searching for the next boarding gate in unfamiliar places..........such an exciting adventure!
Well, last week we arrived in China to meet with our suppliers and work on our product line-up for 2011. Unfortunately, I can't update my blogger peeps on the exact details of what we are up to for a number of reasons.
Reason #1: We can't show our hand early or our competition will know what they are up against. I learned many long years ago from a very wise poet that.....
"You gotta know when to hold 'em, know when to fold 'em,know when to walk away, know when to run. You never count your money when you're sittin' at the table. There'll be time enough for countin' when the dealin's done"
Thank you Kenny Rogers. I am forever grateful for your words of wisdom.
Reason #2: Blogger, Facebook and Youtube are all inaccessible in this country. You can imagine that I am suffering deep withdrawal symptoms due to this most unfortunate situation. I have no way of sending timely updates to my family and friends on how things are progressing which causes me deep pain. I have been drowning my sorrow in endless cups of chinese tea and excess shopping. As a panacea for deep emotional distress, I find that shopping works wonders!
Here is the Big Guy, standing at the foot of a very long street FULL of shops and wondering what sort of a mess he got himself into.
He was such a trooper, trailing behind me as I wandered from shop to shop. We only paused for dinner at KFC, to refuel and recharge our tired feet......
We stopped in at this little chinese lantern shop which was just calling to me with all those bright colors and fluttering balls.......
As I bargained for the very lowest price on a few of these brightly colored strings of paper lanterns, I noticed the shopkeeper had two beautiful little grand children. This little fella was playing in amongst the multicolored bags of balloons and streamers, giggling with glee as he tugged at a pile which promptly came tumbling down around him.
His Gramma smiled at him, delighted to watch him play, not worrying about the mess of packages that she patiently placed back on the shelf. She was so proud of her little "Wee One" and happily let me take a photo, grinning widely as I showed her the picture.
I was struck by how all Gramma's, the world over, have an overwhelming love for their grandchildren!
It's at times like these that I really miss my family! They are a wellspring of blessings to me and I am so thankful to my Father in heaven who has sent them to me. I know that I am a woman greatly blessed!
So, if you don't mind my asking, why don't you take a moment RIGHT NOW, to phone, fax, email, or text your nearest and dearest to let them know how much they mean to you. You won't regret it! Your Grandchildren would love to hear from you.....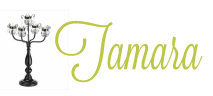 7 Comments »