Sometimes I just can't help but wonder WHAT ON EARTH ARE WE DOING HERE?! I mean, it's just crazy! Little old us spend our lives running around hopping on airplanes......
checking out factories in the middle of nowhere..........
not even able to read a simple road sign or even a poster........
designing things from scratch that will hopefully appeal to customers back home.........
eating strange and exotic foods........
without the simple convenience of a knife and fork.........
It's enough to make a woman feel some serious twinges of ANXIETY!
Even the toilets give me reason to feel a certain amount of trepidation. I mean, how exactly is a person supposed to do her BUSINESS in a toilet such as this one?
Fortunately for me, I can say that I have FINALLY conquered this particular FEAR and am quite proud of this achievement, thank you very much.
But seriously, folks, there are moments in my life when I just wonder what is the purpose of these crazy things we do in life. Occasionally I am paralyzed with fear, just thinking about what new challenges lie ahead.......
Will I be strong enough to bare the next new adventure?
Can God REALLY see me in the middle of a world that is so ENORMOUS?
Does He really number the hairs on my head, no matter where I am on this crazy planet? !
And then I remember that He calmed the stormy seas with just a word (Mark 4:39) and commanded me not to be afraid. He promised me that nothing will seperate me from the love of Christ (Romans 8:35). Nothing happens without the will of my heavenly Father.
What a wonderful comfort to know that all things are in His hands. Especially when the storms of life surround us from all sides. I am so thankful to know that He will care for my Dad who was been diagnosed with Pancreatic Cancer along with my beloved Uncle Pete who has Kidney and Bone Cancer. He will watch over the Panekoek family from Chilliwack, who's 23 year old son was seriously injured in a motor vehicle accident and the Vanderpol family who's son fell in a construction accident and seriously injured his back. He will watch over us all and give us the strength to trust in His sovereign grace.

And now, knowing that we are watched over from above, I confidently go off on a new adventure with the Big Guy. I'll keep in touch whenever I get a chance!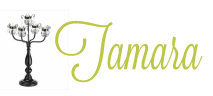 4 Comments »