We are finally back on North American soil......and so very happy to be home again! This morning we took an early trip out to Vancouver to apply for ANOTHER travel permit but this time only the BIG GUY will be going. He is off to Rio de Janeiro in a few weeks to participate in meetings while the Reformed Churches of Brazil hold their national Synod in Cabo Frio. Once again the application process has been handled JUST IN TIME. He leaves on the 15th and his visa will be ready for pick up on..........you guessed it........the 15th!
We managed to be done with the application at the Brazilian Consulate nice and early so we decided to find a nifty place to have brunch in the down town core. After having been in Asia for the past 3 weeks, we were just enchanted by the beauty of Vancouver. The buildings are so picturesque and clean, the streets are well kept and organized, and there are no TRACTORS, COWS, or CAMELS anywhere to be seen!
We stumbled upon this lovely restaurant/tea merchant place that was just adorable. After a wonderful breakfast of fresh fruit, scones, scrambled eggs and jasmine tea, we wandered through the distinctly Asian style shop attached to the dining area. As I passed the inspiring displays full of exotic looking things from India and China......
I couldn't help but wonder WHY I was so enchanted with the place. I mean, I have just come back from the Orient where traffic jams, crouch toilets and enormous crowds of people are the norm. We worked long hours in sweltering heat, fought through the crowds in the busy markets, ate food that was spicier than my little Canadian palate could handle.......and even though I thought I had had ENOUGH of Asia......I found this little place was just wonderful.
And then it HIT me.
The Urban Tea Merchant
is so adorable because it's filled with all sorts of gems that make Asia such a special place in a North American setting. It wasn't necessary to worry about:
1. Is there a "normal" toilet for me to do my business?
2. The eggs would NOT be served with a birds beak attached.
3. No chicken legs would garnish my fruit plate.
4. No Oxen would be waiting outside in the street when we were done.
But best of all.......
My family is only minutes away from me.
Can you tell that I'm happy to be home?!
Oh, and you KNOW I bought some outrageously expensive tea. Give me a shout and let's have a spot of tea some time soon.......or you can always just leave me a comment below. That's almost as good as getting together, right?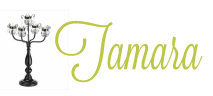 5 Comments »