Have you ever taken a look at your child and wondered "Where on EARTH did you come from?!"
Has it ever happened to you that you pause for a moment and consider whether or not they have inherited YOUR side of the gene pool or your husband's?
Do you catch yourself wondering if maybe your kid was accidentally switched at birth by the hospital nurses........
Well, it has crossed my mind on occasion!
Lately I've even been thinking that Mini Me may even have been abducted by aliens in the middle of the night, taken to a far off galaxy where her cranium was probed with futuristic mind bending tools that have altered her brain function. Strange things have been happening lately and it's starting to freak me out!
She does all sorts of whacky things like tape green plastic on the walls in her bedroom, pin dark blankets on the windows to block the sunlight, affix home made tinfoil reflectors to lamps so that she can get just the right light.........
and spends the next 12 hours locked in her bedroom with her computer and webcam.
"What are you doing in there, darling?!" I ask at her door.
"MOM! I am BUSY and need PRIVACY"
Oh my, this can't be good. Teenager.........webcam........privacy.......what on earth is she DOING in there.
And then suddenly I receive a Facebook notice: Mini Me has posted a video.
Wanna see what she's been up to?
Yup, she's been up in her room drinking coke in front of the computer! How many times do I have to tell her not to eat or drink by the COMPUTER?!
And now, as a proud mother of a very talented VIDEO EDITING guru, I would like to officially SHOW and TELL the following clip for your viewing pleasure. And once you've done checking this out, hop on over to
My Romantic Home
to see all the other Show and Tell posts for a whole lot more fun!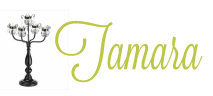 5 Comments »