and they are jam packed with GORGEOUS phaeleanopsis orchids........
On Monday they will be in my favorite Big Box store all over BC and Alberta.......
and they are so CHEAP that you can buy just ONE.......
or you can buy them in multiples and create something like THIS.....
I was so inspired by my orchid today that I had to make sure the kitchen was in PERFECT order before I set it on the table.
Unfortunately, now that the main floor is so clean, I feel obliged to get my second floor organized as well. Maybe I'll put an orchid in everyone's bedroom, just as if we were staying in a high end hotel. I am sure that at 15 years old, my Danny Boneduce will REALLY appreciate the effort!
Don't forget to stop by my favorite Big Box store on Monday to get your FRESH phaleanopsis before they're all gone! At this price, they are going to sell FAST.
Did you know that it's Fertilizer Friday over at
Tootsie Time
? She's got lots of great blog posts you can check up on regarding anything GARDENING so run on by and check her out this weekend. You're going to just love the things she does in her little greenhouse, I promise.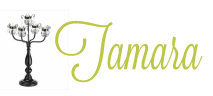 4 Comments »